When a rite of passage doesn't feel like a safe space
The Raise Up programme's core principle is 'by youth, for youth'. This allows high-school aged young people the opportunity to bring to life causes that they and their peers are passionate about, that they feel will make a difference in the lives of other rangatahi.
School balls are a fundamental part of high school life in New Zealand, but for some, they have become out of reach. The Hamilton crew felt like not everyone had the same opportunity to attend their school ball - this could be due to cost (outfits, hair and makeup and transport can really mount up), or safety - not every young person feels safe attending the ball with or as the person they would prefer.
Here's crew member Natalia to share a bit more - click here to view
An element of mystery
The evening was entitled 'The Manor', where, inspired by 1920s glamour and board game Cluedo, featured a murder mystery scenario. Guests could question the characters mingling amidst the glamour and self-expression before guessing if their hunch was correct.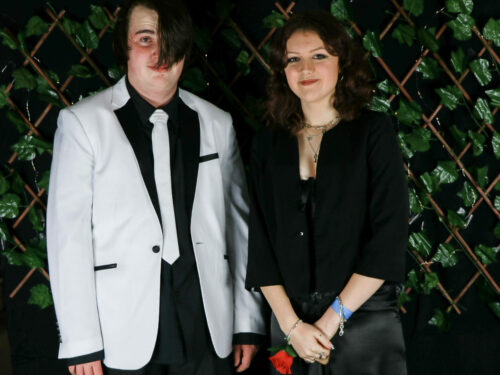 Youth development through event management
Lead by Connor Ward, the crew were responsible for the whole evening - planning, creative theming, decorating, and constructing the music and lighting rig, plus advertising, ticket sales and record keeping. The range of roles available within an event means that crew members can choose areas they're interested in, taking on more responsibility as they gain experience and confidence. Cobie, 14, who joined Raise Up in January, was able to use his experience helping at school events from a young age into this, his second Raise Up crew event.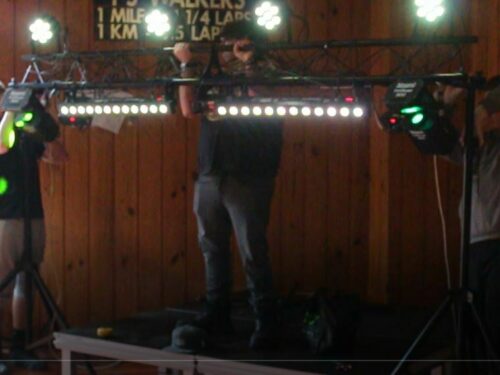 A stormy success
Despite the rain howling outside, the event was a great success, attended by high school students from across Hamilton, with a group from other Raise Up crews in Auckland also travelling down for the night. Decorating, lighting, imagination, mahi and aroha all combined to give young people a celebration on their teams, in a supportive and safe environment.