Accessible gym equipment now available at YMCA Lynfield
Laura Fergusson Trust (LFTI) is a not-for-profit organisation that provides services to disabled people, including physical rehabilitation and support. It has long been their goal to grow their reach around Tamaki Makaurau so that disabled people have facilities closer to home. The Y is a community organisation, supporting the needs of everyone, so we were delighted with the increased opportunity for people with diverse mobility to exercise in the same space.
YMCA Lynfield was chosen as the first site for this partnership due to the range of accessible facilities such as parking and wheelchair-accessible entry, as well as its location towards the west of the city.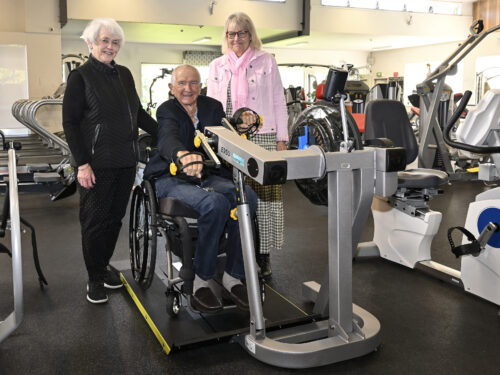 Specialised gym equipment
The four machines, provided by LFTI from funding from The Grover Scholarship Trust Fund, proudly managed by Perpetual Guardian, offer a range of cardiovascular and strength-building exercises, including adaptive use for wheelchair users.
The machines are highly technical in their setup but simple for users - with a range of settings that can be adjusted for particular height or angle needed by the gymgoer.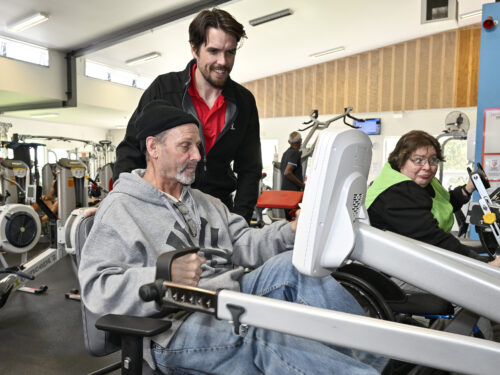 Growing our accessible network
Also launching this month are more accessible facilities in Panmure, thanks to the Lion Foundation.
Newly installed at YMCA Lagoon Pools and Leisure Centre is The Para Mobility Pelican Pool Hoist which allows a person with any disability to have access to our Main Indoor Pool, Spa Pool and Teaching Pool. – without any manual lifting. The unit can be easily wheeled from one area to another for multiple use and the standard lifting capacity is up to 200kg.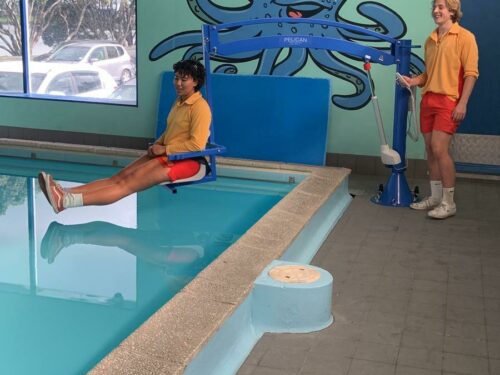 Open Day at Lynfield
YMCA Lynfield held an open day last week to give people a chance to try out the machines and how they work, view the space for themselves, and find out more information about membership options.
To find out more, contact our Lynfield Centre