This month, YMCA North is saying a sad farewell to two long-serving board members - Ken Durbin and David Kranz, and welcoming two new representatives. We'd like to introduce you to them both, firstly – Kim Choromanski.

Lived experience with the power of peer support as a young person
Kim knows all about the power of youth support, which was the founding principle of the YMCA. Coming from a large family, she spent a lot of time with her siblings and cousins during her childhood and teenage years, who provided company and a sense of belonging and security. She credits her self-belief and ability to navigate an ever-changing world, which is hugely important for young people to develop, to having family around her to provide guidance and grounding.
Kim's parents modelled a hard work ethic, and Kim applied the same commitment as she forged a new path to university. Focusing on a financial career, she first started in audit with PWC before moving to the UK, where she expanded her focus during her two years there. She returned to New Zealand to take up the reigns in leading the Audit digital transformation team, helping their teams to work smarter with technology.
Kim is excited to combine her belief in youth development with her professional experience in her first governance position, acknowledging the value the Y is already delivering to rangatahi, and the potential that using technology more effectively in the future can bring.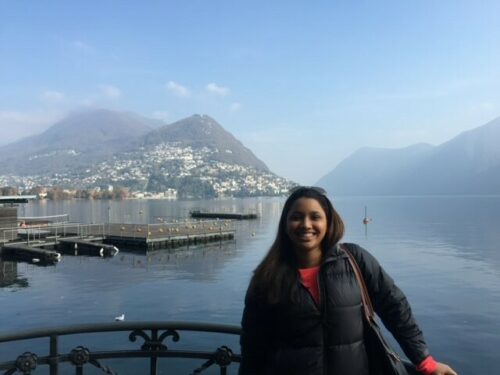 Kim shares "Technology can be a great enabler for how businesses engage with their customers and bring value in non-traditional ways. I'm really excited to join YMCA North as we embark on a journey to evolve into the future and continue its success as an organisation".
A vision shaped through parenthood
Our second new board member - Megan Scott shares a background in finance.
Originally from Hamilton, Megan, a qualified lawyer and a chartered accountant, realised during her 2020 parental leave that she was looking for a greater connection with her community and a way to use her skills to support her community further, and realised that not-for-profit governance would be a good fit. The YMCA's reach through Auckland and Waikato is a great fit for her roots across both regions.
While working in London, Megan took the time to travel extensively, visiting over 60 countries. As a mum of a toddler, she's excited at the opportunity to keep discovering new places closer to home.
Megan's speciality is working within the transformation space, helping organisations align operations to strategy and to execute strategy, which she sees as very relevant to the YMCA as they continue to recover from COVID.
As a mother of a small child, with a growing family, Megan feels particularly connected to the services the YMCA offers for children and parents, 'Given I've got a two-year old, I'm quite interested in what the Y is doing around ECEs, and also in a broader sense around the safeguarding committee, a great thing that's been championed by the Y'
She's looking forward to learning more about the organisation in the coming months, and we're delighted to welcome Megan as a new member of the Y whānau.