Future sporting stars given a greater chance of success
The pounding rain did not dampen the smiles, joy and enthusiasm of the students from nine South Auckland schools who attended the opening of the inaugural John Walker Find your Field of Dreams Intermediate Sports Camps.
This event, more than three years in the planning due to two cancelled years due to the pandemic, was the dream of Dave Lockwood, Group Manager of Outdoors and Fundraising, who believes strongly that every child and young person in Aotearoa should have access to the same opportunities.
Playing and participating in sporting tournaments in intermediate school is a key time for tamariki to gain valuable experience - not just in sporting skills and confidence, but also in teamwork, competing, and gaining independence by being away from home. The AIMS games is a longstanding tournament in New Zealand, but, with an average cost of $800 -$1000 per child, our worry was that not every school community could afford to take part.
Thus the idea to host a tournament, focussing on children from South Auckland schools, was formed. The 2022 event runs for three weeks, with each school staying and competing for a week. The tournament has been run with an enormous amount of support from funders and donations, meaning that we were able to include all of the cost of the tournament - accommodation, food, equipment, refereeing and staff support, at minimal or even no cost to the families.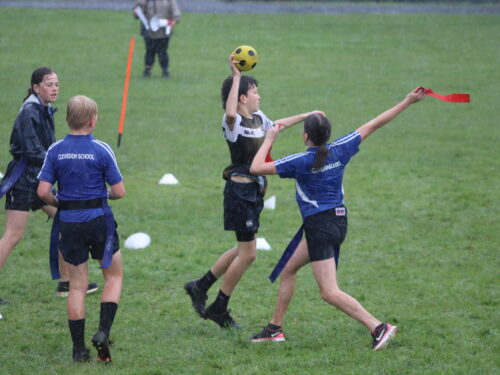 Forming a better future through partnership
The FYFOD Intermediate Sports Camps would not have been possible without the generous support of our funders, who patiently waited with us through two COVID-cancelled events until it finally kicked off this year.
To our naming rights sponsor John Walker Find your Field of Dreams, thank you for choosing us as a partner; we are truly grateful. To our family of funders, without your support, this event would not have been possible. These include;
CLMNZ – Tu Manawa Active Aotearoa Funding
Potters Masonic Trust
Joyce Fisher Charitable Trust
Procare Foundation
Grassroots Trust
Four Winds Foundation
Paul Newman's Own Foundation
Westfield Manukau – Sentra Group
Sir John Campbell Residuary Fund
Mangere - Otahuhu Local Board
Otara - Papatoetoe Local Board
Manurewa Local Board
Papakura Local Board
Howick and Eastern Buses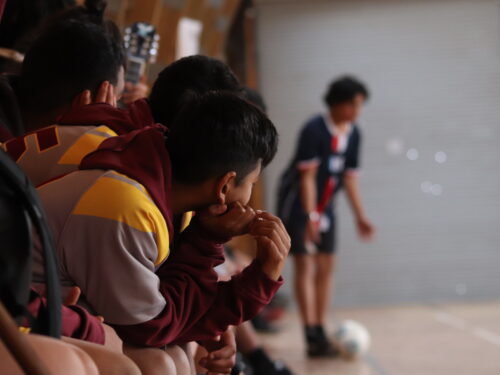 Gaining experience at a range of sports to win the competition
Over the course of the week, students competed in familiar events (the intrepid students who conquered the shallow river run in the rain on the first day should be absolutely commended!), plus rugby, netball, basketball and badminton, and also gained experience at lesser-known sports, including lacrosse, archery and Ki o Rahi, a traditional Māori sport which stems from the legend of Rahitutakahina and Tiarakurapakewai.
Each session's result combined to an overall score, with one school each week winning the John Walker Find your Field of Dreams Sports Camp Trophy.
However it wasn't just about winning - we all know that the greatest lessons in life come from the joy of participation - learning, teamwork, and having some fun after what's been a rough couple of years in the hardest-COVID-hit communities.
We were delighted that we were finally able to bring this dream to life, and to set so many children on the path to theirs.
Watch the John Walker Find Your Field of Dreams video here