Awarded to YMCA Board Member Kenneth James Durbin (Ken)
For services to the community and youth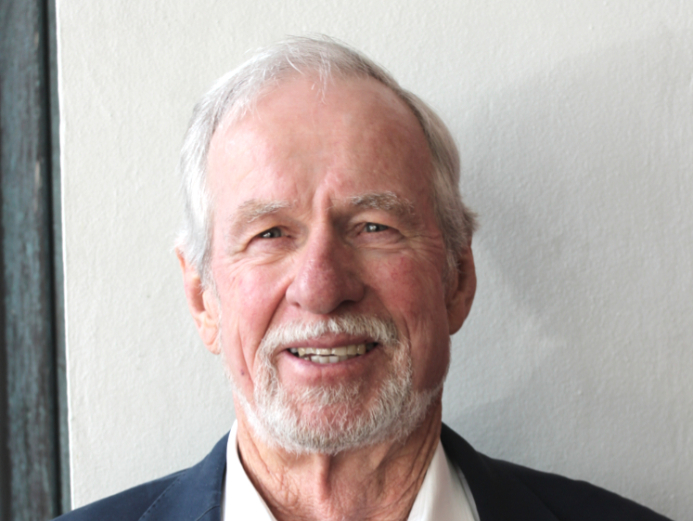 The New Zealand Royal Honours system is unique to New Zealand. Honours lists are administered by the Honours Unit, which is part of the Cabinet Office. The honours lists are approved by The Queen of New Zealand on the Prime Minister's advice.
This year YMCA North is excited that the New Year's Honours 2022 Companion of the Queen's Service Order – For services to the community and youth is awarded to our Board Member Kenneth James Durbin (Ken).
Ken has held several roles with YMCA over 46 years, including three terms as President, as well as Treasurer and Board Member. We asked Ken what it meant receiving the award and whether it came as a surprise – "It was, as I hadn't seen it coming. I have been involved with the YMCA for many years and as I've said to people you don't do these sorts of volunteering work for the awards, but when they do come along it is always nice to be recognised"
Ken has been a member on the National Council of YMCA and director of the youth programme 'Raise up and Represent', which are groups representing all youth in their community, which began in Auckland and is now nationwide. Ken smiles as he calls himself the longest serving youth delegate," The YMCA is about youth and youth development and I've always supported youth programmes right back from when I joined the North shore YMCA Board in 1975."
Young people's lives have changed a lot in the past years in terms of technology and learning. We asked Ken if the essence of young people has stayed the same from when he was the youth delegate - "I think the basic needs haven't changed, the environment around has. The needs of young children are no different from what they used to be. We all need things like care, respect, development and growth." And where does he see the future of young people heading - "They are the future, aren't they? smiles Ken "The environment will change. The future is what we make for them and the path that we give them to develop as much as we can for themselves because they are our future. It's only through programmes like Raise Up where we give them the opportunity to develop. Develop self-worth, and a sense of community. We are the facilitators and provider of resources for those things to happen. From a governance point of view, we make sure that these facilities are there."
"We are living in quite uncertain times whether it's COVID, war in Europe, climate change or pollution, but if we have hope and we make things happen, then there will be bright future. I've got seven grandkids and one of the reasons why I'm quite happy to be involved in an organisation like the YMCA is that we can make a difference and we can make the future better for them, because they are our future."
During his presidency from 1998 to 2001, Ken strongly promoted adoption of the four core values of YMCA 'Respect, Honesty, Responsibility and Caring', reinforcing YMCA as a values-based organisation. Ken also played a key role in YMCA North receiving accreditation in 2017 from Safe Guarding and Child Protection Australia, which ensures the highest standards of child protection, having led the governance committee to introduce this programme to New Zealand.
We at the YMCA want to show our gratitude and thank Ken for his involvement and guidance and being the driving force behind the development and adoption of a strategic plan which provided the vision and drive for YMCA North to become the largest non-government provider of community recreation in Aotearoa.
Congratulations Ken for being awarded with the New Year's Honours 2022 Companion of the Queen's Service Order. The award ceremony will formally be held in May and Ken looks forward to attend with his family.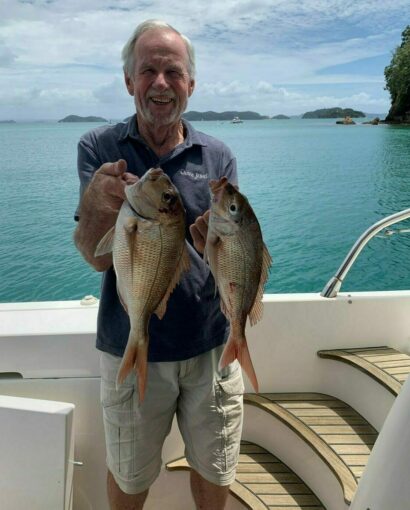 Picture of Ken enjoying a gorgeous day out on his boat fishing