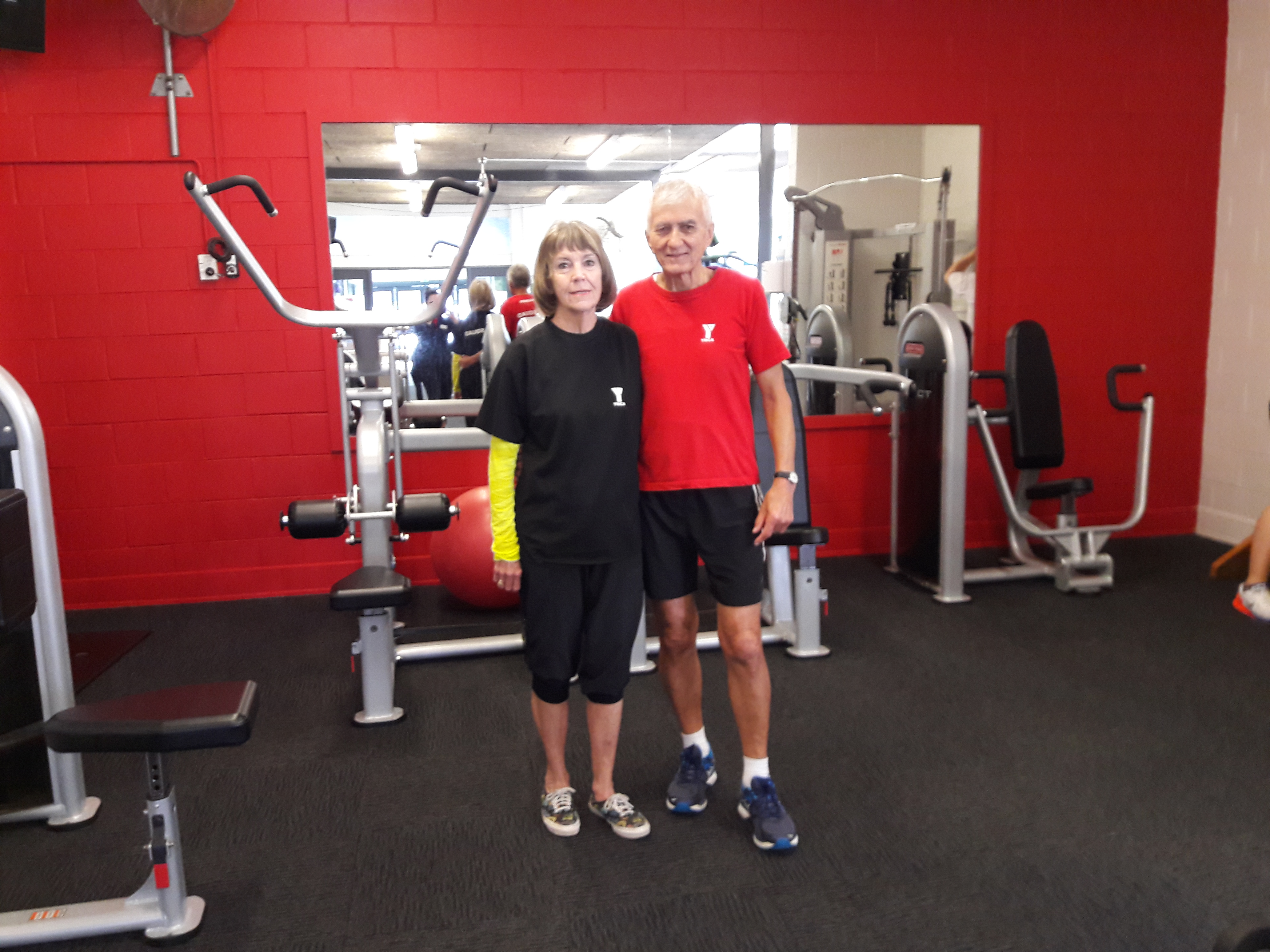 Kerry and John Edwards had just retired and were looking for a gym to join but never having been 'gym people' they weren't sure where to begin. After a recommendation from a friend they ended up finding never2old at Jordan Rec Centre and found it was perfect for what they were wanting.
"We have always been interested in fitness and wanted to continue on. We wanted to try and retain some of the strength that we had when we were younger," said Kerry.
One of the stand out reasons Kerry and John decided to join never2old at Jordan rec was that they didn't have to pay a membership fee in order to attend the classes. They found it was the draw card that set Jordan Rec from the rest of the gyms where you have to pay a membership each month in order to attend group classes.
Tania Withers who is the trainer for never2old has been here at Jordan Rec for 9 years.
"We have a very good trainer Tania; she keeps us motivated without being pushy. I think it's great that she has an understanding of older people and their abilities. She's good at showing us more resistance and balancing exercises which are important for us around the home," said Kerry.
Another factor that Kerry and John love about never2old is the social factor.
"A lot of older people live on their own so it's great that they can come here and socialise. After class we all go up the lounge area and have a cup of tea and a chat; we aren't quite your normal gym class," said John.
After attending never2old for 18 months Kerry and John were asked if they would like to become Assistant Trainers for the programme, and they haven't looked back since.
"We help participants with their cards, what machines to use and adjust the exercise machines for them. We make sure they are on the machine correctly, that they have the right weights and help them get on and off the equipment if they need and most of all we encourage them," said John.
John and Kerry said they have both had amazing benefits from attending never2old. Aches and pains in joints and muscles started to go away and they felt they had more energy.
"It's amazing because you get up and have aches and pains and you get to never2old and you start moving and using the joints that are sore and the aches and pains start to go away. That's what's so good about never2old it eases your body back into exercise," says Kerry.
Eight years later and they both are still here enjoying never2old and encourage anyone who is interested in never2old to come along to a class.
"If it was too hard, we wouldn't keep coming back," said Kerry.