Talented Goldfit artists bring more colour to the Y
A typical Goldfit session ends with a chat over a coffee, either in the centre or in a nearby cafe, where members get to know each other better after their class ends. Talking about their hobbies and interests revealed that many of the group were interested in creating art, in a range of ways.
Jo Bateman, Goldfit leader, explains the inspiration. 'Photography, painters, people who do beautiful work in their gardens, people who do jewellery, poets, all sorts of people who've got these lovely talents. But, they're dormant, now that we've had COVID, and we're retired. So, I thought, why don't we put them all together, and move them on to the next level and put them on public display'
The group wanted to promote the concept that seniors still had a voice, and through their art was how they shared their opinions.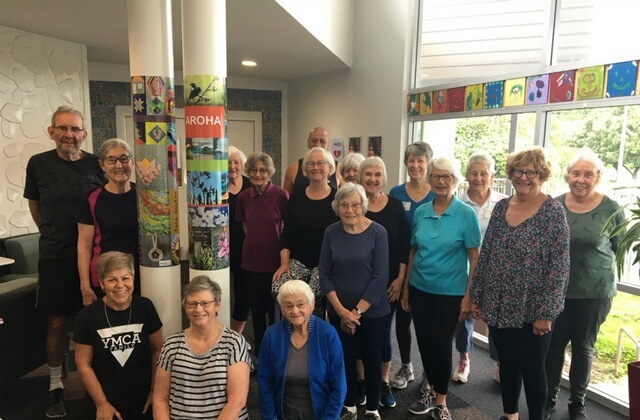 With this idea, they didn't have to look too far for an outlet. Originally it was planned to simply be a totem pole in the garden, but one of the members had an additional suggestion. The Y Mt Albert has several plain white poles, which the group felt needed additional colour.
The centre manager, Jill Gibson, lent her support to the project. The group then did some investigation and found there was a fund available through the Albert-Eden Local Board which could pay for the installation and display of the art.
Judith Webster, a member of Goldfit and a keen photographer, played a key role, including securing the funding "We looked the council funding available, and there was one for projects that weren't hugely expensive, supporting the arts, that you could get a quick-fire response, and we were successful in that. We were really thrilled, we really appreciated the support, both of the Y staff and the Local Board".
There were around 150 pieces of art collected, from more than 30 contributing artists. The artwork is now on permanent display.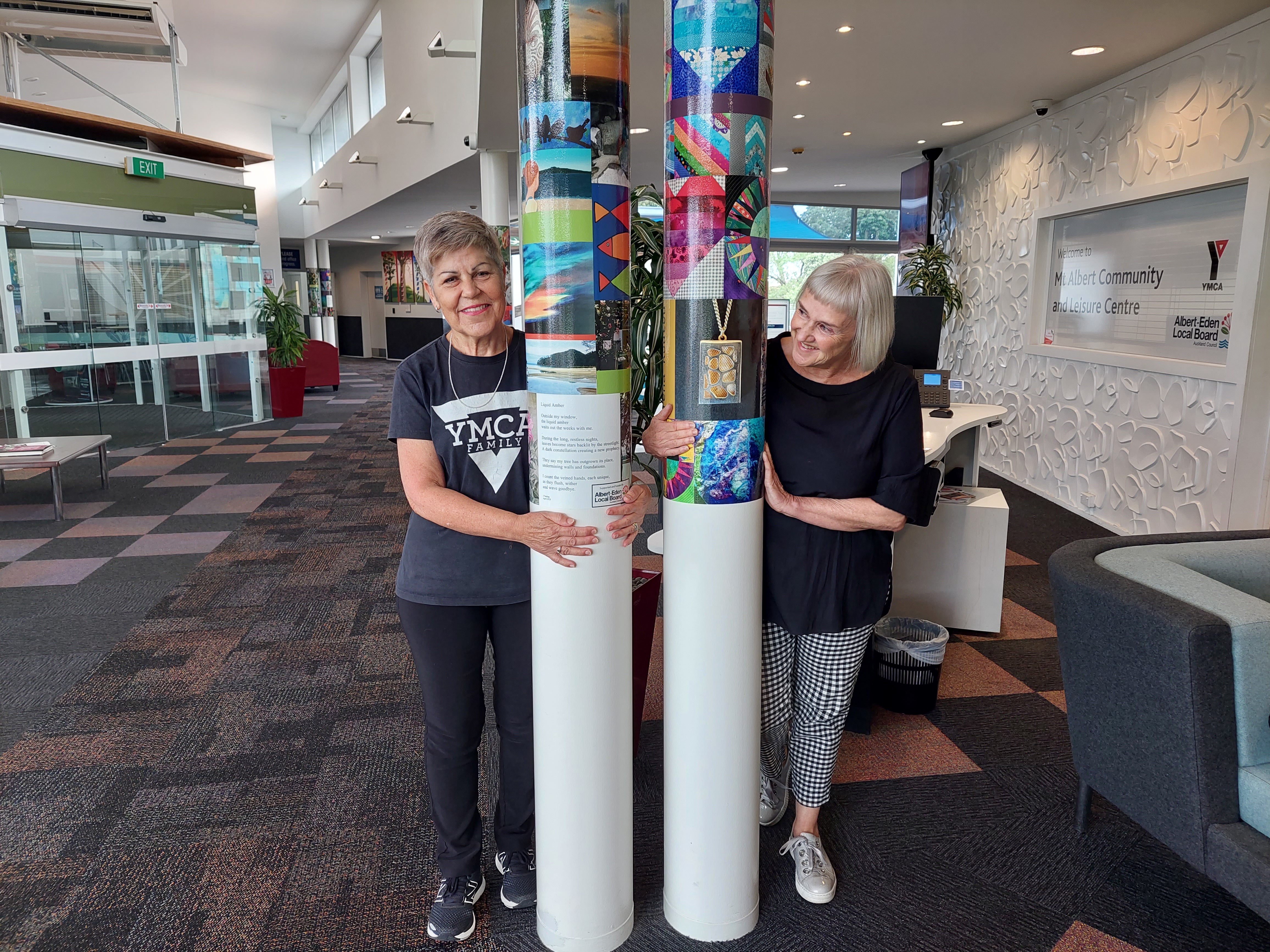 In addition to the indoor poles, Hynds donated and delivered the materials for the outdoor totem poles, which will be installed this month.
There are still a few white poles in the centre, and the Goldfit group have already had an idea for these. 'We've left a pole for the younger people, hopefully they'll have some things they can put up'