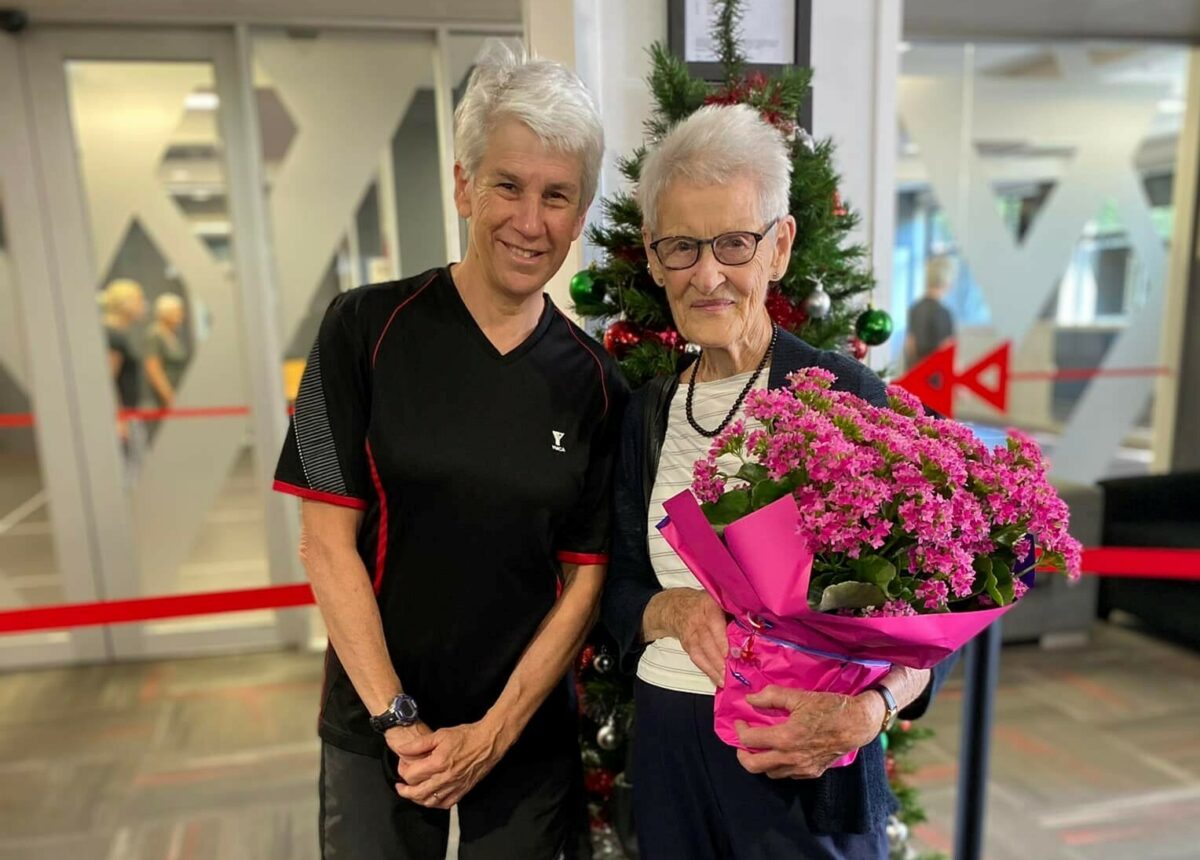 GoldFit members, it's been amazing to be able to keep you active through the small screens during lockdown but we have absolutely missed seeing you in person and are super stoked to welcome you back. Hope you have been coping well, and enjoying the programmes our GoldFit team has put together on your comeback to our gyms.
Before the holiday break – we have a surprise message for you coming straight from the beautiful backyard of our very own Gilly Voss' home. For those of you who know Gilly, she needs no introduction. Gilly is our powerhouse fitness instructor who's been working with YMCA GoldFit for several years creating amazing programmes tailored to the needs of our senior members to help them stay active. When Gilly is not instructing, you can see her out enjoying nature and sharing her rib-tickling videos which can cheer up anyone who is going through a rough day!
We are super grateful to have Gilly on behalf of the GoldFit team, share a few words of holiday spirit in the video below.

Click here to watch the video.

Have a very Merry Christmas everyone!

Image credits: Gilly (left) with GoldFit member Nancy.