In August 2020, the government launched – the Apprenticeship Boost Initiative, a new scheme supporting employers with funding, enabling them and their staff to access an on-the-job qualification. This scheme has enabled us to provide a fantastic opportunity for many of our staff to obtain an industry qualification. Working with our partner, Skills Active (Industry Training Organisation) for sports, recreation, and outdoors – apprenticeships are an awesome way for our staff to follow their passion and enable them to gain a portfolio of skills for the future.

Grace Thompson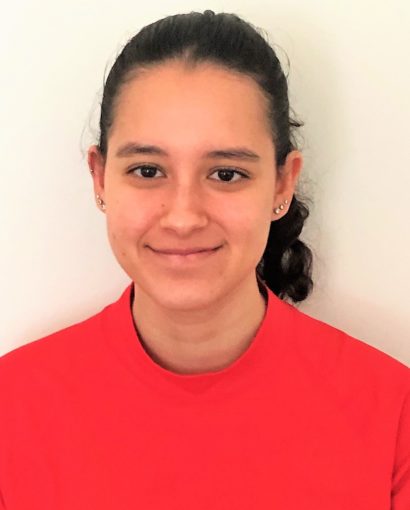 "Kia Ora! My name is Grace and I am one of the swimming instructors at YMCA Lagoon Pool & Leisure Centre. I am currently working towards the NZ Certificate in Aquatics - Specialised Swim and Water Safety Teacher (Level 4). This has been an excellent opportunity to broaden my knowledge of swim teaching as a whole, as well as focus on areas I wish to specialise in. The apprenticeship has allowed me to explore different ways to teach a variety of different people. I hope to continue learning and increasing my capabilities and efficacy so as to provide the best possible service for our customers."
Belinda Jooste
"I, (Belinda Jooste, working as a Senior Customer Care Specialist at YMCA Ellerslie Leisure Centre for the past year), have the privilege of working on the Facility Operations Apprenticeship/Level 4 Course.
I came from South Africa, having worked in the pharmaceutical world, supplying medication to pharmacists. We never had a strong concept about Health & Safety. Well, at least nothing like how it is practiced here in New Zealand. With this course, I have a better understanding of all work procedures & how they influence my work colleagues around me. My knowledge of accident & incident reporting has grown so much this year that I now am so aware of all safety issues around my workplace & in fact when I am out in the community too. I am more in tune with identifying any work risks around me, especially where kids are concerned. Bearing in mind, none of these were practiced in South Africa – so this is a huge eye-opener & a great source of knowledge for me as a mother & employee working with the community."
The Y is really excited to provide such an amazing opportunity for our people to obtain an on-the-job qualification. The outcomes are huge – for the employees gaining qualifications, for us as an organisation, and our customers and communities.